Luxury Hot 120 minutes - £65
Hot Stones 90 minutes - £50
Cold Stones 20 minutes - £15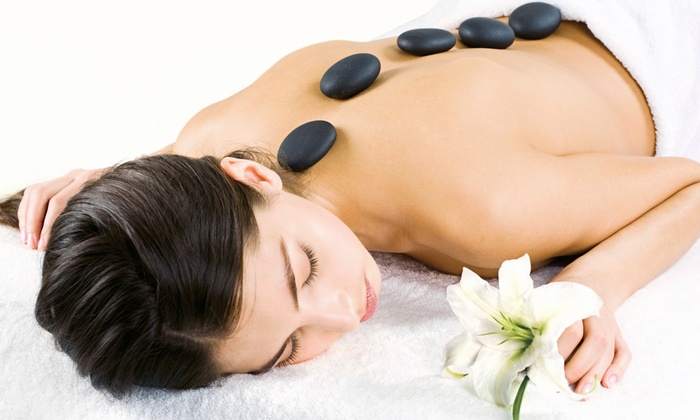 Hot stone therapy is a specialist massage that uses smooth, flat, heated basalt stones that are positioned along your spine, in the palms of your hands, along your legs and between the toes. Typically from river beds, basalt stones are used for massage as they have a rich iron content that retains heat. Cold marble stones are often used in the treatment to help aid with detoxing and healing the body and can feel rejuvenating.
Stones are warmed until they are within the precise temperature range of between 50 and 55 degrees centigrade. A hot stone massage may begin with a traditional Swedish massage technique to prepare your muscles. The warm stones are placed on key acupressure points on your body. The stones warm and relax your muscles, allowing deeper pressure to be applied during your massage.
The origins of hot stone therapy can be traced back to over 2,000 years ago, when the Chinese used heated stones more than 2,000 years ago as a means of improving the function of internal organs. The combination of hot and cold stones encourages your body to detox and heal through increasing your lymphatic flow and encouraging your body to remove waste products.
Luxury Hot Stones - This is a 2 hour treatment that includes:- Basalt hot stones, Reiki healing energy, Chakra balancing crystals and Individually selected essential oils to assist in deep relaxation, restore sense of wellbeing and lift your mood. Typically, cold stones are used on the face during treatment at no extra charge. Cold stones promote detoxification and encourage rejuvination.
Hot Stones and Aromatherapy - This is a 90 minute treatment that incorporates the use of hot basalt stones and essential oils to encourage deep relaxation.
Cold Stones - This is a 20 minute treatment that can be added on to another treatment or used in isolation. It can target specific areas, such as promoting rejuvination to the face or to aid blood vessel constriction and help alleviate swelling in tissue. Cold stones promote healing in muscle and tissue.
Some benefits of hot stone massage include:
relaxing tense muscles
aiding pain relief
alleviating depression
promoting sleep
improving circulation.
Hot stone therapy helps people who suffer from:
stress
back pain
muscular pain
fibromyalgia
insomnia
depression or anxiety
poor circulation.